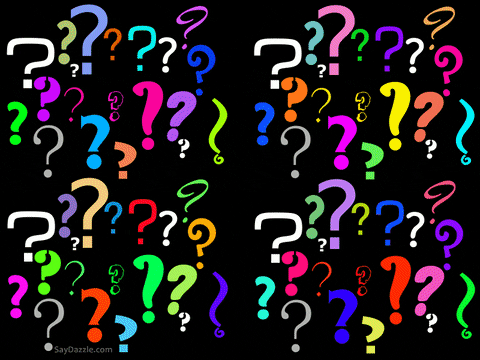 I've been playing with this in my head all day, so let me indulge for a few minutes. It may be overtaken by events later today, but this is where it is at the moment.
Stephen Paddock, 64, multi-millionaire, $400K retirement home, multiple properties, two airplanes, private pilot, instrument-rated, wears reading glasses, retired aerospace accountant and real estate mogul or somesuch. Divorced (for the last 27 years), no kids AFAIK, lives 90 minutes up I-15 from Sin City, but his roommate/gf/? is a 62-y.o. fililpina who's looking like the wrong side of the portrait of Dorian Gray.
Can go anywhere he likes, do anything he likes, fly all over the country, or play in Vegas, but hooks up with Tiny Troll in Reno, in a strip club.
Likes to gamble, and has multiple CTRs for cash payouts of $10K, $20K, $30K, etc.
I'm not a homicide detective, and I never stayed at Holiday Inn Express, not even once, and not one fucking thing in this adds up, and the more that's revealed, the less sense it makes, on any level.
Motivations for spying (on the theory that one crime is somewhat like another) are usually sorted by the MICE acronym. (Sam Culper MI types, three-letter agency guys, et al, pitch in anywhere if you feel like it).
MICE:
Money
Dude's a multi-millionaire, per family, with a ton of assets, house, planes, cars, etc.
Ideology
No known strong political or religious affinities or affiliations whatsoever.
Compromise
He's retired, divorced, rich, and 64. WTF would compromise him enough to do this?
Coerrcion
"Do this or...???" Dude's retired, divorced, rich, and 64. Nigh unthreatenable, and likely to tell you to get f***ed if you tried.
Ego
"I just wondered if I could break the Guinness record for most people shot in one go?"
I'm thinking not so much.
Extortion
See Money and Coercion, above.
Other classic murder motives? (Paging Perry Mason...)
Passion
This was planned long-term. Room reservation, three day stay, constructing sniper platforms, acquiring weapons, ammo, modifications for weapons, bringing it all to the room, setting up his roost. That's not an impulsive set of acts.
Revenge
On 22,000 strangers? Country music fans from all over? WTF?
Other possibilities from murder mystery writers:
To keep a secret -

Unlikely
Revenge - No
Frustration/hate - Because of...?
Money/Greed - No
Sex/Jealousy - No
Property Dispute - No
Personal Vendetta - Against...?
Political - No
Class Conflict - No
Narcotics - No
Other Felonies - No
Urge to Protect -

No
So, based on everything known, there's no motive whatsoever for this.
What would make a 64 year-old single guy, well-off, no worries but how many years before he owes the actuarial tables his own death, fast forward the whole thing, spend thousands of dollars to meticulously craft the King of Spades mass murder of the century, just to go out in a blaze of glory and then cap himself when SWAT finally inevitably comes knocking?
You have plenty of money even if you live to 99, a life of relative ease, no discernible problems of any kind, and you decide mass murder-suicide is the way to spend a weekend in Vegas at an age when most people aren't even sure they can afford to retire yet.
And then there are the questions. About a hundred or so, so far.
How does an accountant get rich and retire early?
Real estate how?
Why gamble huge sums? Accountants, Steve Martin's old schtick notwithstanding, are not known for being "wild and crazy guys".
Instrument-rated pilot? A detail-oriented guy, not somebody who'd take stupid chances.
And why two planes? He can only fly one at a time.
Why live in Mesquite, on the AZ/Utah border, 90 miles from Vegas?
If you live in Mesquite, and Vegas is an hour and a half by car, or half that by plane, what are you doing in a strip club in Reno?
And why is a retired multi-millionaire in the promised land of Sugar Daddies and hard-bodied young sugar babies hanging out with a shriveled old dealer who looks like she should be the maid on Golden Girls reruns?
Why does "not a gun guy" suddenly have dozens of weapons?
Why modify one or more to fire at near full-auto rates?
Why get interested in explosives, and have ammonium nitrate in your car trunk?
Who gets interested in sniping and mass murder after a career handling nothing more fearsome than a pencil (outside of a Dilbert cartoon)?
What accountant moves 27 times?
What's the story on the roommate?
Why's she in Australia/the Phillipines/BFE at the moment in question?
Things I want to see or hear about from people who have seen:
Everybody he ever worked with, his family, his ex-wife.
Every minute of security footage from the day he checked into the Mandalay Bay until SWAT came knocking at his door.
Every bank deposit and withdrawal he's ever made since his first piggy bank.
Every job he's ever held.
Interviews with every living neighbors at 27 different locations.
Every flight plan he ever filed.
Every trip he ever took, including gas card receipts since he got his first driver's license.
Every gun he ever bought, sold, rented, or drooled on.
His credit card receipts for the last 40 years.
His gambling tally going back to his divorce.
Every phone call he made since about the year 2000.
Every medical file on him since birth.
And I'm betting with all that, I still wouldn't know Jack or Squat about what would make somebody like him do what it's alleged he did Sunday night, or find any explanation for it.
Which is why I can't help but presume that once we've eliminated the possible, the reason has to be something else, however improbable.
Either this guy is the biggest civilizational mole in history, or we're being fed a wall of bullshit big enough to hide an aircraft carrier.
Absolutely nothing about this guy is what it should be.
The last time I read something this far-fetched, that didn't add up this much, the guy was named Clark, and the author's name was Tom Clancy.
What's really going on here?
"The truth isn't just stranger than you imagine, it's stranger than you can imagine."
More news, but nothing that sheds any light on WHY.