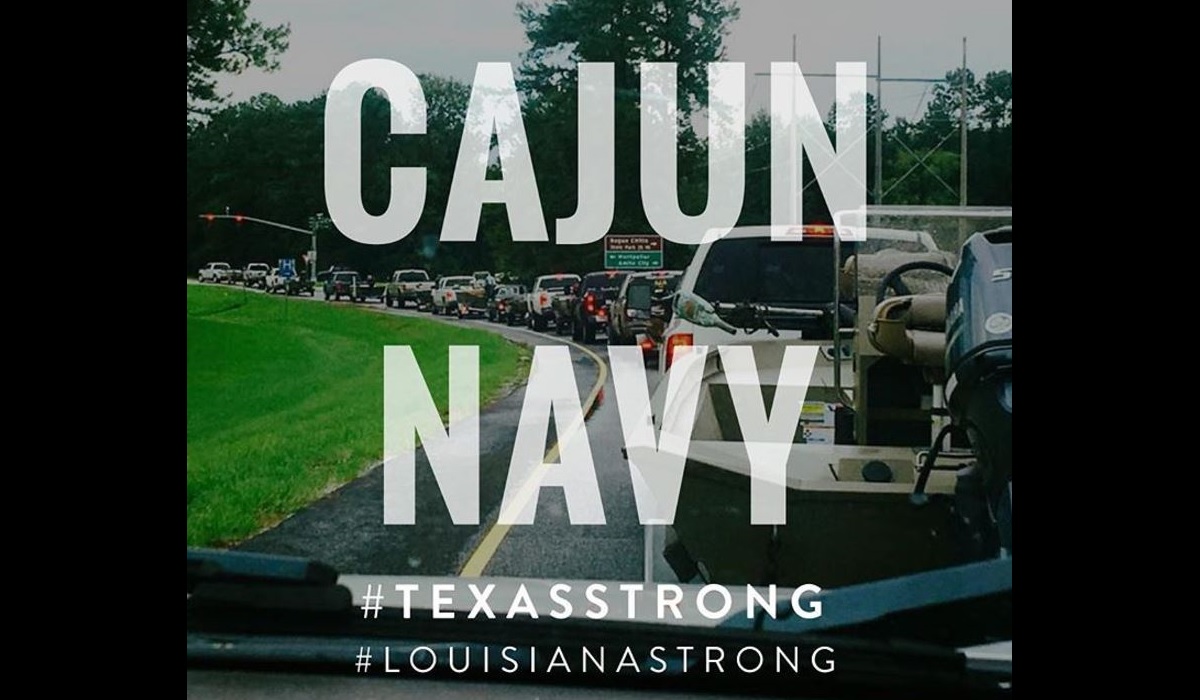 They make the time, even leaving paying jobs at their own expense.
Nobody bought them those boats, or paid for their gas, or stocked their coolers with water, food, blankets, life jackets, first aid kits, and what not.
They brought it from home.
And when the waters recede, they'll be the same folks who'll show up with their own chainsaws, trucks of every size, front-end loaders, shovels, strong backs and willing hands, to help clean up and get folks there back on their feet, and back in their homes.
(Somebody call HopeyDopey, and remind him "Hey, @$$hole, YOU didn't build THAT." )
President Trump, by contrast, will probably give them the only thing that matters to people like this: his thanks, and that of a grateful nation.
Nota bene there isn't a single Antifa thug, BLM douchebag, or miscellaneous gender-confused jammie-clad cocoa-sipping pussified social justice warrior anywhere to be found here helping out. They're all cringing in fear, scared shitless by century-old statues, too busy beating up bystanders, and trying to burn the country where these folks live and work to the ground. That's all they're ever good for. But you won't see that on Communist News Network with Don Lemon, or anywhere else on ABCNNBCBS either.
In case you thought I was just using rhetorical hyperbole there.
They're all too busy running Fake News 24/7/365. Shrillary's going to win. Tranny bathrooms everywhere. Russian hacking. Right-wing racism. Blahbedy blah blah blah. Vomit. Puke. Crap on everything decent, normal, sane, and true.
This kind of picture doesn't fit the media narrative either.
All you see here in the other images are just ordinary folks. Pure-bred, corn-fed, meat-eating rednecks, to the last man, woman, and child. The kind of people real Americans would be proud to call neighbors.
Feel free to bookmark this video.
When the antics of The Usual Communists, whether on the streets, or in the corridors of political power, start to make you doubt the intrinsic resiliency or strength of this republic, wander back here, and take a good look again.
The Left on its scariest day can't wreak the destruction of a single hurricane, and the Cajun Navy, Coon-Ass Militia, and an army of by-God Texans spit in its face, kick its ass, and come back for seconds. Some idiots out there might want to think about that - long and hard.
I'll be back later. It's gotten awful dusty in here.