I've told folks what was coming. Now it's here. What's next?
Here's a draft speech for POTUS. His communications staff can revise, amend (and censor) as necessary.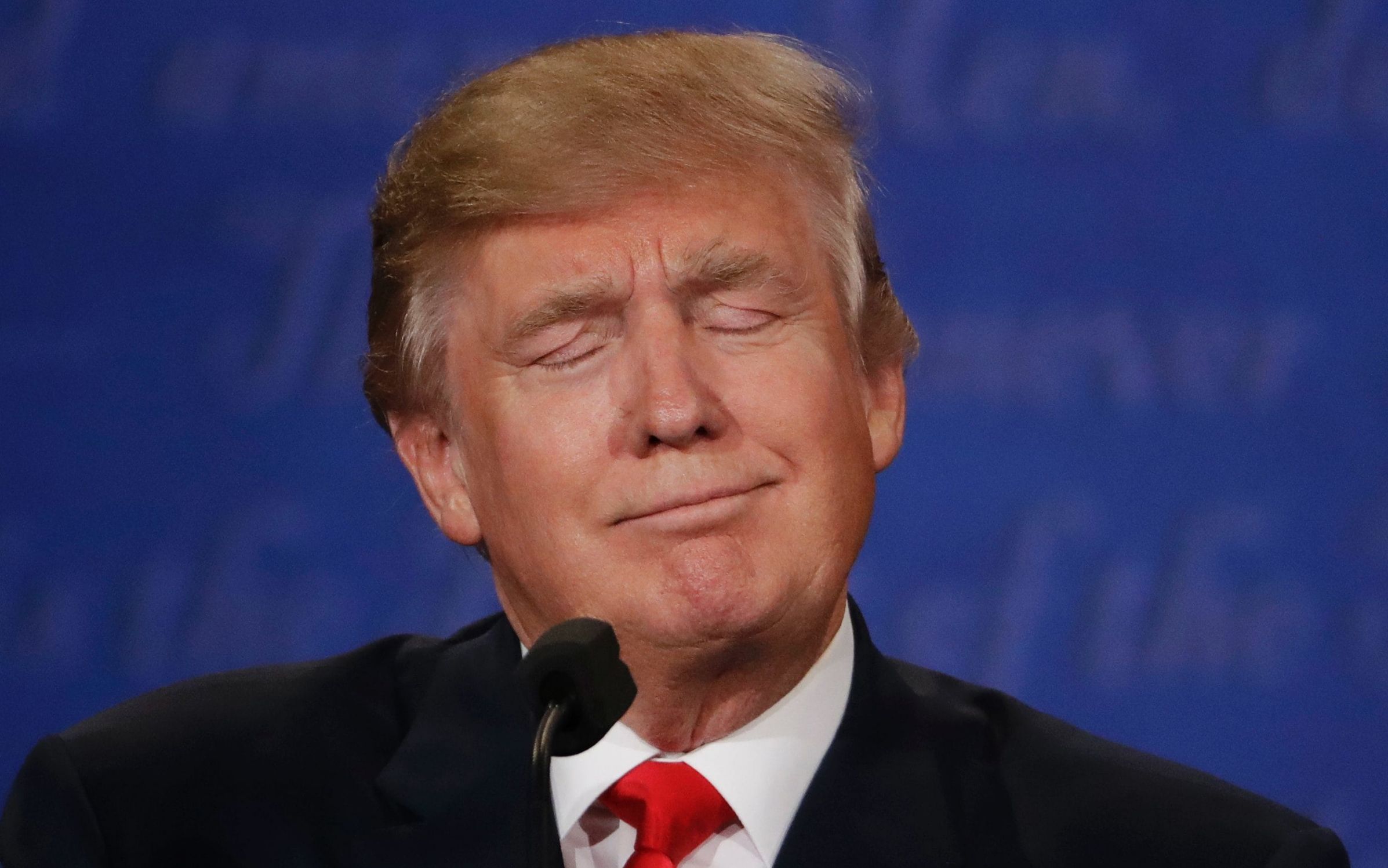 First:
UNF*CK YOURSELVES.
Ignore the idiots stuck on stupid, singing about how this is nothing, and whistling past the graveyard about how it's all going to go away magically. It's not. Ignore FakeNews, and leave the morons to play with themselves in the bathtub. The grownups have work to do.
Second: Fix the problems, not the blame.
What hosed us the hardest (besides a steadfast belief that something like this would never, ever happen ('cuz 'Merica!), was the CDC clusterf**king the test kits.
Get that sorted out, and get away from tests that require 24-72 hours to read. That's unacceptable horsesh*t.
And don't worry, there'll be plenty of time for firing squads, and flogging around the fleet, for all guilty parties after this is all over.
Anyone who can't get rapid-response Kung Flu tests done, yester-effing-day, can pack their shit for a one-way flight to a 10-year assignment studying skin diseases of the Emperor Penguin at McMurdo Sound in Antarctica.
We want 300M test kits, that can be read within half an hour, and we want them ASAP.
Get it done.
Third: Find a solution to the outbreak.
We've fast-tracked vaccine research. That will take 1-to-infinity years.
If we get one, great. Meantime, there are other options to explore.
The anecdotal evidence for chloroquine (CQ) and hydroxychloroquine (HCQ) coupled with azithromycin "Z-paks" (AZ) is promising. Crash-test it now, in every state, particularly those like GA and NFY, where the outbreak has reached critical mass, and is crushing healthcare. All results fast-tracked back to CDC, vetted in real time by Harvard, Stanford, USAMRIID, and every other Swinging Richard with the creds to offer an opinion, and come up with a verdict, in 30 days or less. If it works, I expect all pharmaceutical companies to have 100M dose courses ready to ship in days. Not weeks, days. The kind I could count on the fingers of one hand.
And BTW: Any state that wants to restrict doctors from being doctors is free, under federalism, to do that. So, we should let them.
And then, inform them that all federal funding, for EVERYTHING, will be withheld from any and every state electing to go that route. You want to be an individual in this crisis, say goodbye to FEMA funding. Disaster Relief. Medicare funds. Your federal budget will be zeroed, until further notice. Any governor presenting his or her own valid medical license, a diploma from a bona fide medical school, and board certification from the appropriate medical licensing authorities will be exempt from this restriction. Anyone else, knock off the bullshit, and get with the program. Or prepare to get very lonely. And broke.
Fourth: Mitigate the problems we now face.
Any company setting up assembly lines for PPE, to include masks, gowns, eye protection, etc., should be given a dedicated fast-track to git 'er done. If necessary, the land they sit on will be federalized, and leased back to the company for $1/yr., and all state restrictions and laws set aside thereon for the duration of this emergency, if the states can't get out of their own way.
The companies who make the current N95 masks in use also need to do emergency research to find out if, and under what conditions, that PPE could be used, extended-used, and/or sterilized for such extended use.
We don't want to wonder if you can use, or dry out, or sterilize a used N95 for further use, or alternate multiple masks on different days, nor wonder if they still work. We want to know, yesterf**kingday, and we want it researched, signed off, and over the signatures of your chief scientists and CEOs at the speed of light. Do it right, and we'll write off the costs of such work directly off your tax bill for next year. Get it wrong, lie, halfa$$ it, or skip doing it entirely, and we'll add two zeroes to that cost, and that will be your federal fine for negligence and malfeasance. We'll also add immunity from liability prosecution for your product(s), provided all work meets standards of due diligence and good faith.
It's Friday.
Any head of any federal agency, or any CEO of involved companies, can either send their letter of intent to comply, or their notice of resignation, to the White House, Washington DC, NLT Monday, 8AM, EDT. Anyone who can't get around to it by then can expect a visit from me, in person, in short order, to explain it.
Fifth: Everybody Else
1) You're going to be dealing with this longer than we'd hoped. Suck it up and deal with this.
2) You may be doing that longer than you'd anticipated too. Tough shit.
3) You're already going to be doing this longer than you'd like. Get over it.
Nobody promised you a rose garden. Life isn't fair. Don't lose your minds, and stop buying toilet paper and water like they were gold bullion. The stores are open, like always. The trucks are running, like always. And at the moment, with gasoline going for a pittance. So settle down, buy what you need each week, for a week, and you'll notice things getting back to normal in short order. If your job is on hiatus, look into the twenty businesses hiring instead. If you can't sling coffee, or sell shirts, you can damned sure get a job spraying down shopping carts and counters, and sweeping aisles at the grocery and big box stores. You can join the crews of people restocking the shelves every night, so there's goods there every day. And when your job comes back, they won't need you for the other one anyways.
If you can't do that, be a neighbor.
Help out people in your area who need to stay in, or have to stay in, because they're old, sick, weak, frail, or immunocompromised. Help get them what they need when they can't.
Sixth: The Douchebags and Vultures.
Local authorities have relaxed law enforcement response during this crisis. So be it.
Those who seek to take advantage of this situation can get three meals a day, including a green bologna sandwich every lunch, and free striped clothes to wear, by victimizing people during a national emergency. Your new job will be digging the foundation ditches from Brownsville to San Ysidro along the southern border with picks and shovels. We'll be saving the diesel fuel for our interstate trucker friends. Instead, you'll be working in chain gangs, shackled in groups, under the supervision of federal corrections officers from sunrise to sunset, six days a week, with hand tools, and no air conditioning, digging the works for the border wall. If you can't do that, you'll be picking up trash, by hand, in those same areas. If you can't do that, you'll be sweeping roads with a corn broom in Alaska, Montana, North Dakota, Minnesota, Michigan, Vermont, New Hampshire, and Maine, until springtime, at which time you'll be doing the same thing in California, Arizona, New Mexico, and Texas until late fall. And then back again. If that doesn't appeal to you, don't break the law, and don't be a problem during this emergency.
We can work our way out of this, and we can think our way out of this.
We cannot run around with our hair on fire out of this, and we can't panic our way out of this.
We're Americans.
We won our own freedom, we beat the Nazis, and we landed on the moon.
Dealing with this should be small potatoes, but only if we settle down, and get on with it.
Let's get to work and do just that.
Good night, and God Bless America.