From
GunFree Zone
:
First thing to note is the fact that King Abdalla isn't running around firing an AK into the sky like their Arab neighbors.
What The Firearm Blog fails to mention is that King Abdallah II trained at the Royal Military Academy at Sandhurst, the same school as Princes Harry and William, is a 35 year veteran of the Jordanian military, and commanded Jordan's special forces unit.
The other thing that caught my eye about this video is that the King runs a 1911.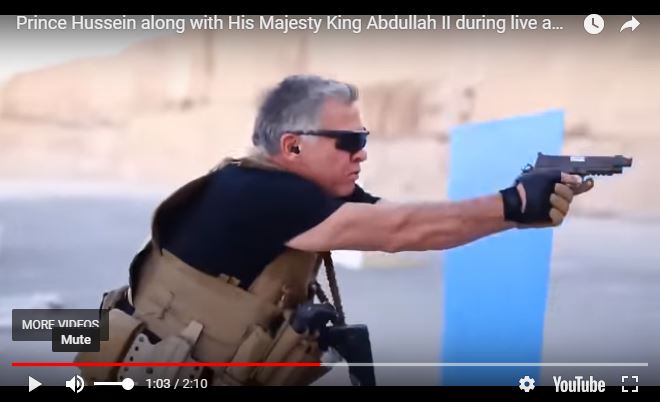 The man has the entire defense budget of Jordan at his disposal to get whatever he wants and he runs a 1911.
It's good to be the king.
We cannot disagree with the sentiment.