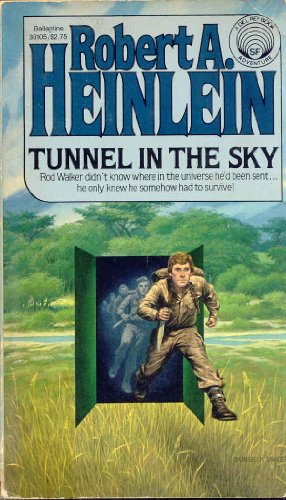 Fantastic fiction from a bona fide master of sci-fi, this one originally published in 1955.
I could make a small fortune paying people a dime for every bad Heinlein novel, if they agreed to pay me a penny for every good one. This one is darned good, though not his best, but a great rite-of-passage novel written from the perspective of a middle-schooler in a world where the mere idea of "safe spaces" would be laughed at out of hand.
(As I said, this was released in 1955; clearly, the past is another country.)
Turns out that the graduation "Survival Exercise" goes awry, and becomes a real world survival game. "Hunger Games", but without the retarded dystopian aspects. In this universe, everyone goes, because the going is where the learning is.
No spoilers here, but the lessons in this tale are timeless.
Would that we did this sort of thing now, too. Heinlein knew.
Find out for yourself: read the book.